BUILDING
INTELLIGENT DESIGN
2505 Broadway is more than a trophy home. We have a good head on our shoulders, and a brilliant design and architecture team behind us.
DESIGN INSIGHTS
Outside Expertise
2505 Broadway was designed from the outside in. Every residence has access to the vast amenity rooftop terrace while select residences can also enjoy private balconies or their own private "backyards". The key is to give residents time in nature—and to erase the distinction between indoors and outdoors.
DESIGN INSIGHTS
INSPIRATION IS EVERYWHERE
The best new designs expand on what came before, engaging in a dialogue with the past while walking, sometimes dancing, ahead.
Our buildings and cities are reflections of the stories we want to tell. They adapt to the shape of the lives we want to live.
—ERAN CHEN FOUNDING PRINCIPAL, ODA
When confronted with a neighborhood like the Upper West Side, known for spectacular and iconic buildings, inspiration is everywhere. The terraces and curving brick exterior reference some of the neighborhood's more lavish and decorative motifs and call to mind Candela's romantic rooftops. Inside, marble, oak and brass finishes were specially chosen to reinforce classical architectural elements as well as 2505 Broadway's own façade.
ARCHITECT SPOTLIGHT: DESIGN GENIUS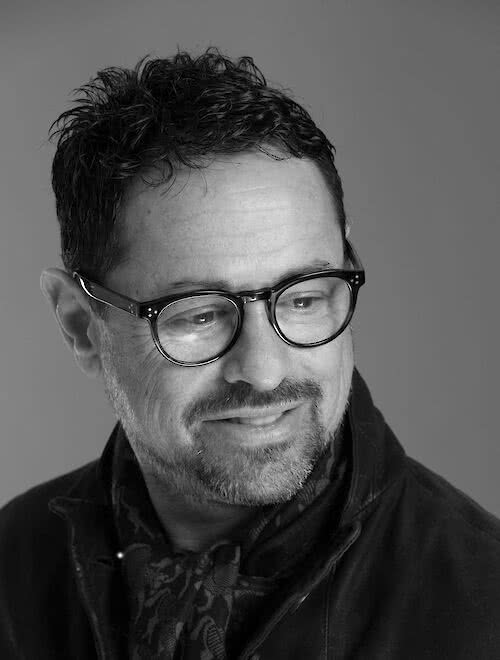 ERAN CHEN
Eran Chen is the founding principal of ODA as well as one of the most prolific and influential architects in New York. Chen has gained a reputation for delivering imaginative designs that are radically innovative as well as socially, ecologically, and fiscally responsible. Seeking to reorder architectural priorities by putting people first, Eran challenges conventional perspectives of dwelling with hopes that it will, over time, influence life in our cities.
We believe architecture is not only about the celebration of individuality, it is about the celebration of collectivity.
—ERAN CHEN 
FOUNDING PRINCIPAL, ODA
What is the most unique characteristic of 2505 Broadway and what lifestyle considerations were made when designing the interiors? 
Our design recognizes that the Upper West Side is growing from a family-focused neighborhood to be more inclusive of residents both younger and older. The interiors incorporate amenity spaces applicable to a wide demographic of residents, including a gym suited for young professionals, a children's playroom for families and increased outdoor spaces that elevate the quality of life for all city dwellers. 
In a few words, how would you describe the design of 2505 Broadway?
The design of 2505 Broadway is a modern take on the traditional architecture of the Upper West Side. The façade, private terraces, entrance foyers in the apartments, and detail flourishes embrace the hallmarks of classic pre-war buildings, while diverse floorplans, elevated amenities and expanded outdoor space are tailored for today's residents.
What influence did the local culture have on your design decisions? 
The Upper West Side has long represented a culture of reserved sophistication and refinement in comfort. Our design takes into consideration the history of architectural elegance and cultural richness, while incorporating design elements suited for modern living. Once heavily a family neighborhood, the Upper West Side is growing and changing to accommodate a more diverse type of tenant. Updated amenity spaces from a kid's playroom to outdoor lounges and grills, a gym to a pet spa, foster community within the building and support lifestyles as varied as the Upper West Side itself.
Could you describe the philosophy behind your work? 
ODA is an architectural firm seeking a better urban future. We believe architecture is not only about the celebration of individuality, it is about the celebration of collectivity. We value new ideas, advances in material science and sustainable practices in a way that brings inclusivity, civility, integrity and a connection to nature and to each other in our built environment. Based in the heart of Manhattan and working across the globe, ODA is interested in the transformational discoveries that architecture can bring to the future of metropolitan living.